December 05, 2016
Potlucks in the park are back!
October 01, 2015(original post date, reposted after website was hacked and had to be rebuilt)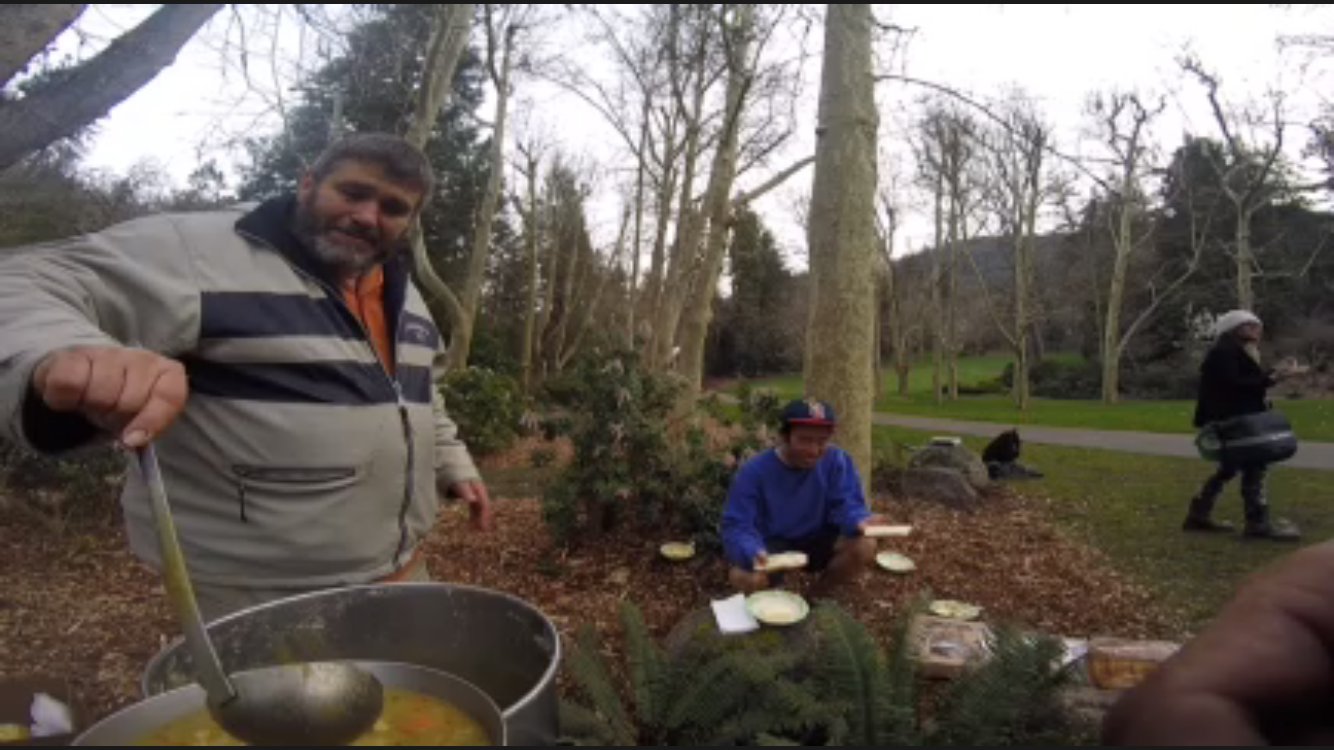 Comak Tapp and his mother have been feeding soups and stews to the Ashland homeless at Lithia Park gazebo for the past 10 years, solely on donated produce with zero funding! He recently took his first sabbatical down to his cultural homeland of Mexico and is now back to feed the needy! The Potluck is on now on Sundays 4pm at the Lithia Park Gazebo(just past the childrens' playground). Feel free to bring your own plate, cup and utensil to help minimize work and waste! He also sometimes plays his classical guitar for us and invites anyone to bring their musical instruments for us all to enjoy too! Thank God for Comak, one of the best souls in Ashland!!