July 27, 2017
We got a working phone again to update y'all!
JC sheep and i walked/hitched up to Washington a couple months ago to pickup a little dairy sheep that we found on craigslist and put a $50 paypal deposit on.  The little sheep "Dottie" had many of the characteristics that im looking for; floppy ears, long tail to hold in her poopcup, fine wool, a small body weight, tri-colored.. except she wasnt a very good milk producer and she was missing a tooth so she was noticably less efficient in her eating habits so i ended up giving her to someone in Eatonville, Washington under the agreement that i could come back and breed my dairy ram with her and have the first round of offspring..which would have all their teeth AND have more dairy production than their momma!  Since then JC and i've been making our way south back down to the Applegate Valley in Southern Oregon to switch out my grandma ewe who's now in-milk and farmup my current ewe on-hand JC(daughter) until she's rebred to be milking for me by early springtime.
Around Centralia, Washington we got interviewed by a reporter and here's the link; http://www.chronline.com/nomadic-shepherd-in-centralia/image_2d22ce56-6380-11e7-b806-af0558f64f62.html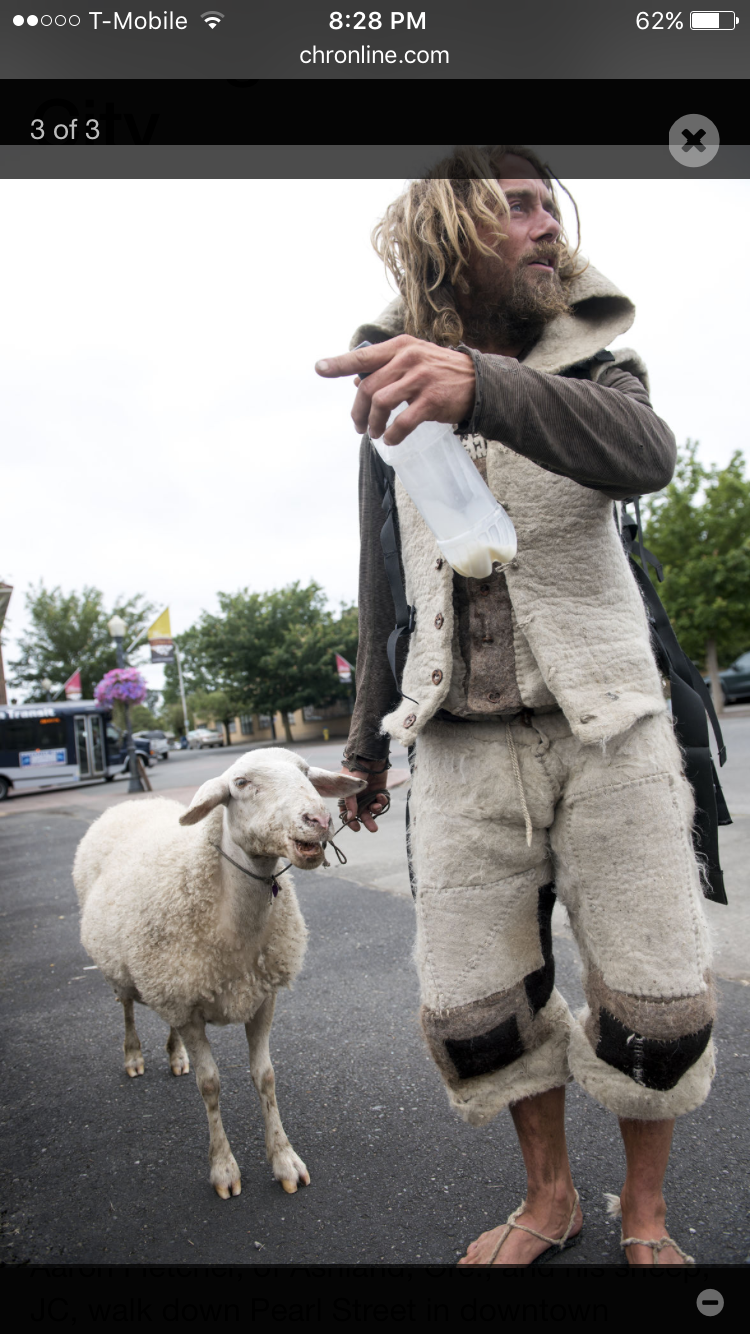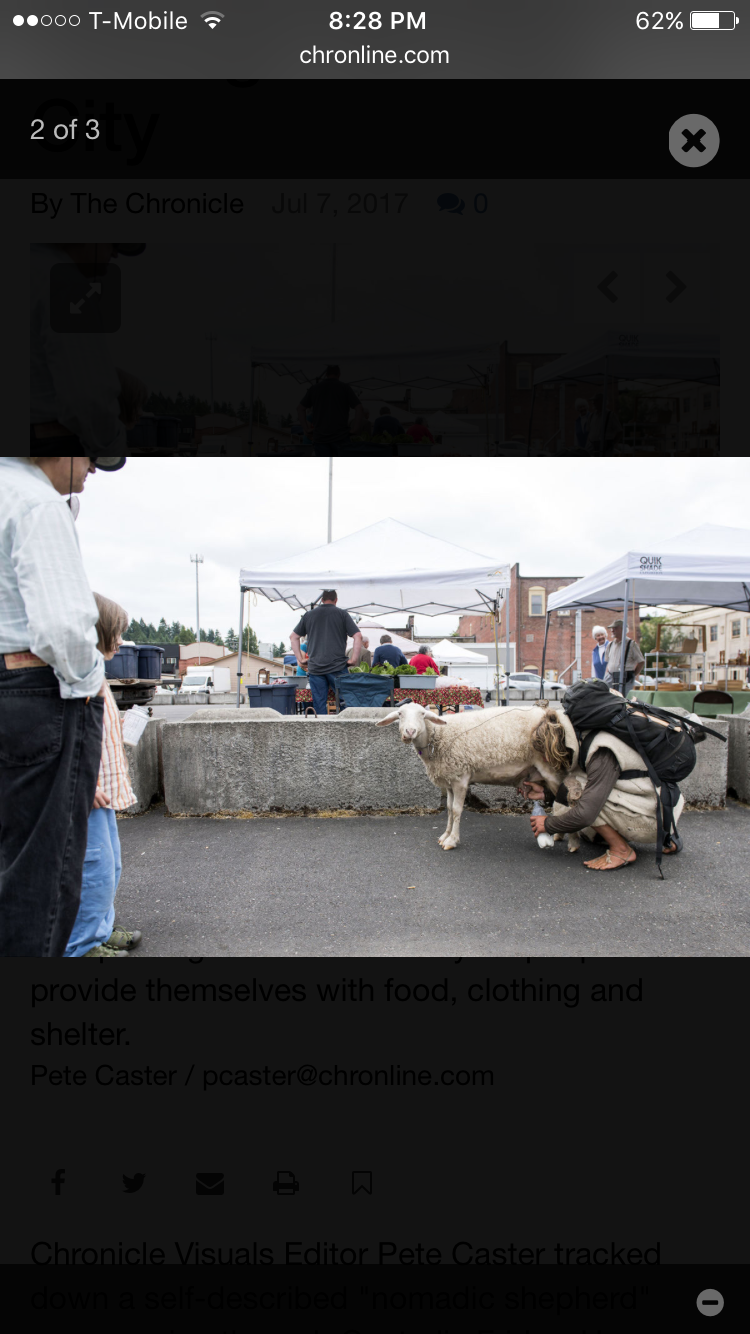 Then we hitched a rideshare from Chehalis down to what was supposed to be Portland but was actually Janzen Island which turned out to only have one way for my sheep and i to get over the bridge; the Portland Max train. Yes i bought a 2.50$ ticket, boarded the Max with my pet dairy sheep(wearing a poopcup), had her lay down like she does in car rides and we were in Milwaukee Oregon in 20 minutes!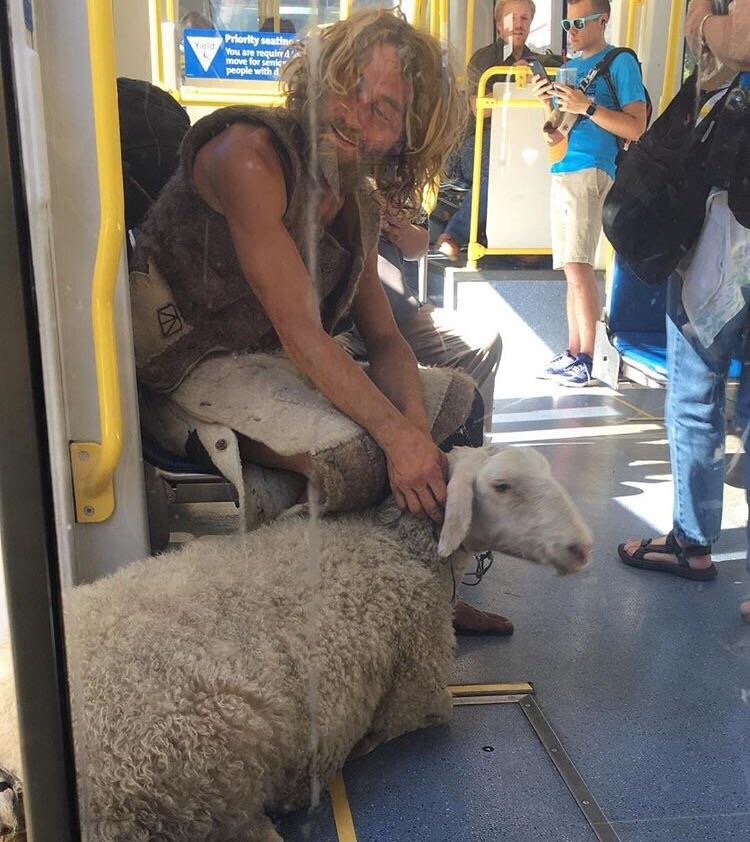 Then we got interviewed for a Portland TV news KATU channel 2!Or you can read the article here; http://kval.com/news/offbeat/roaming-shepherd-spotted-in-canby-heads-south-to-jacksonville
Then I picked a gallon of blueberries at a u-pick patch in Dundee Oregon while JC grazed inbetween the bushes til she was fat, then i let her dig into the gallon of blueberries..she was soo happy!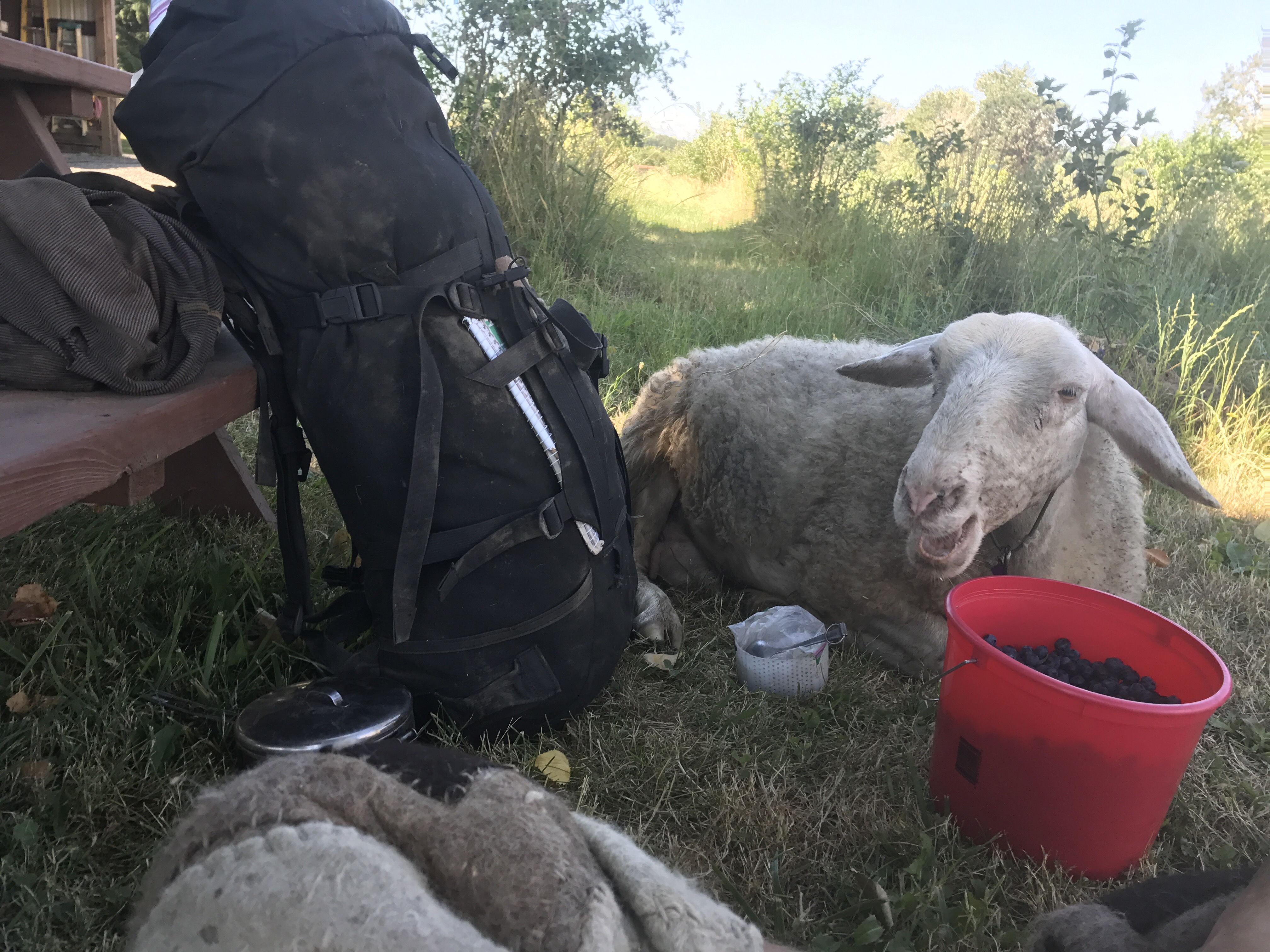 Its pretty difficult to find a place with wifi where my sheeps can graze nearby long enough for me to load all the backphotos/descriptions from the last time we posted with available wifi.  I will continue to try to upload with just wifi, but if people want to see more then you can buy Tmobile prepaid phone cards(available at any convenience, grocery or drugstore..its the pink one!) and email the number to me so i can input it in this phone, have data, and then be able to blog while in nature, away from wifi!?